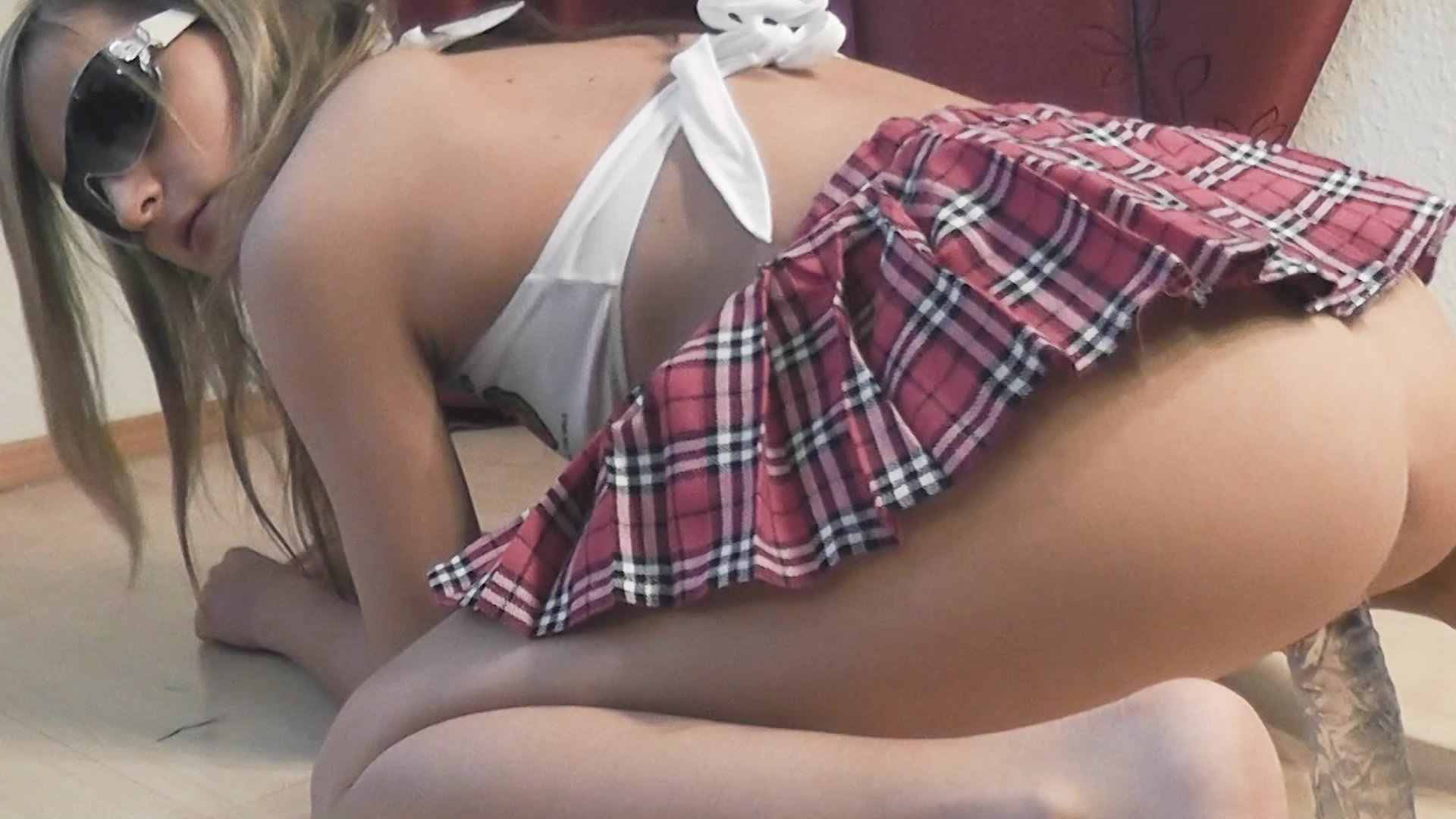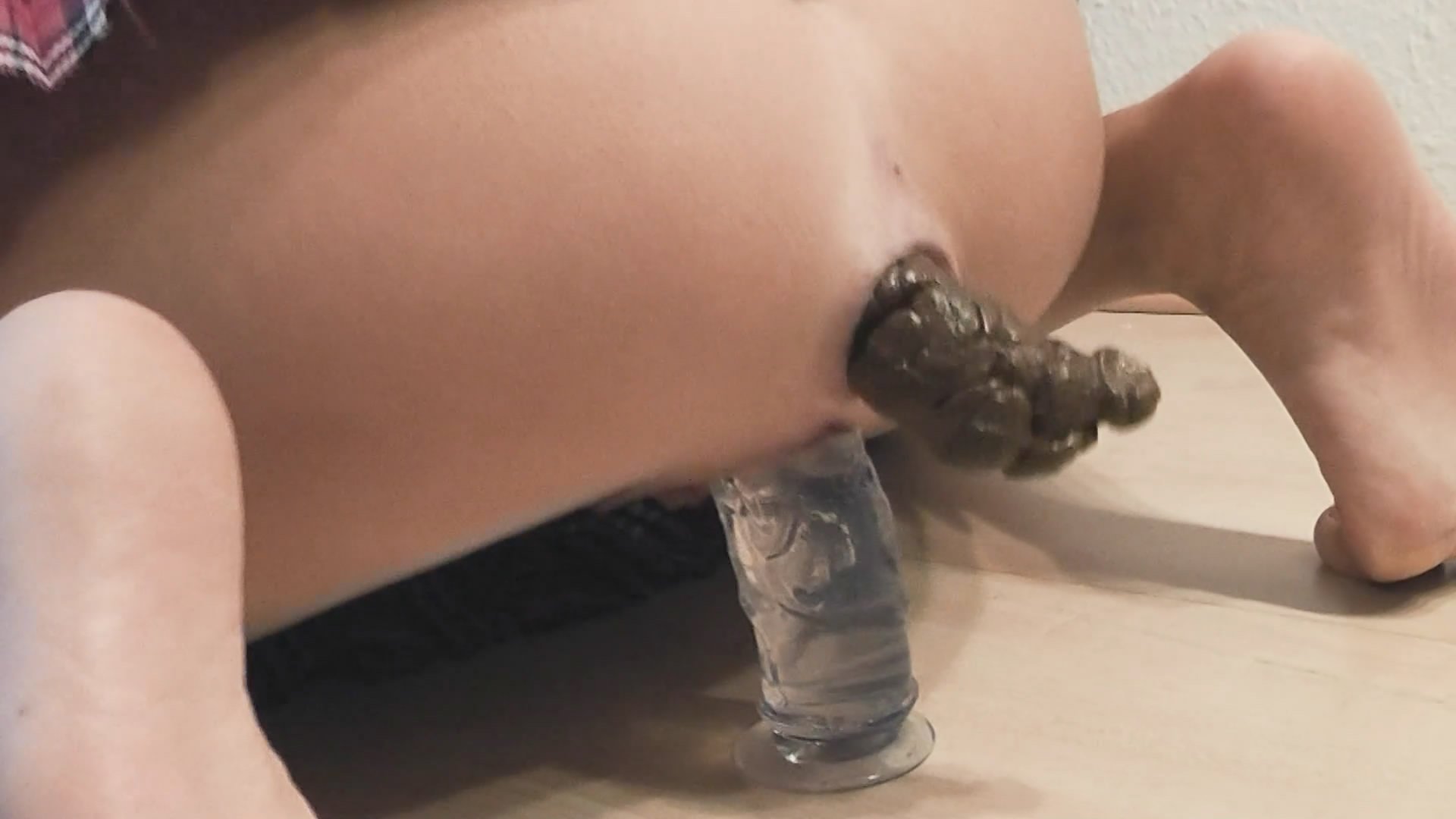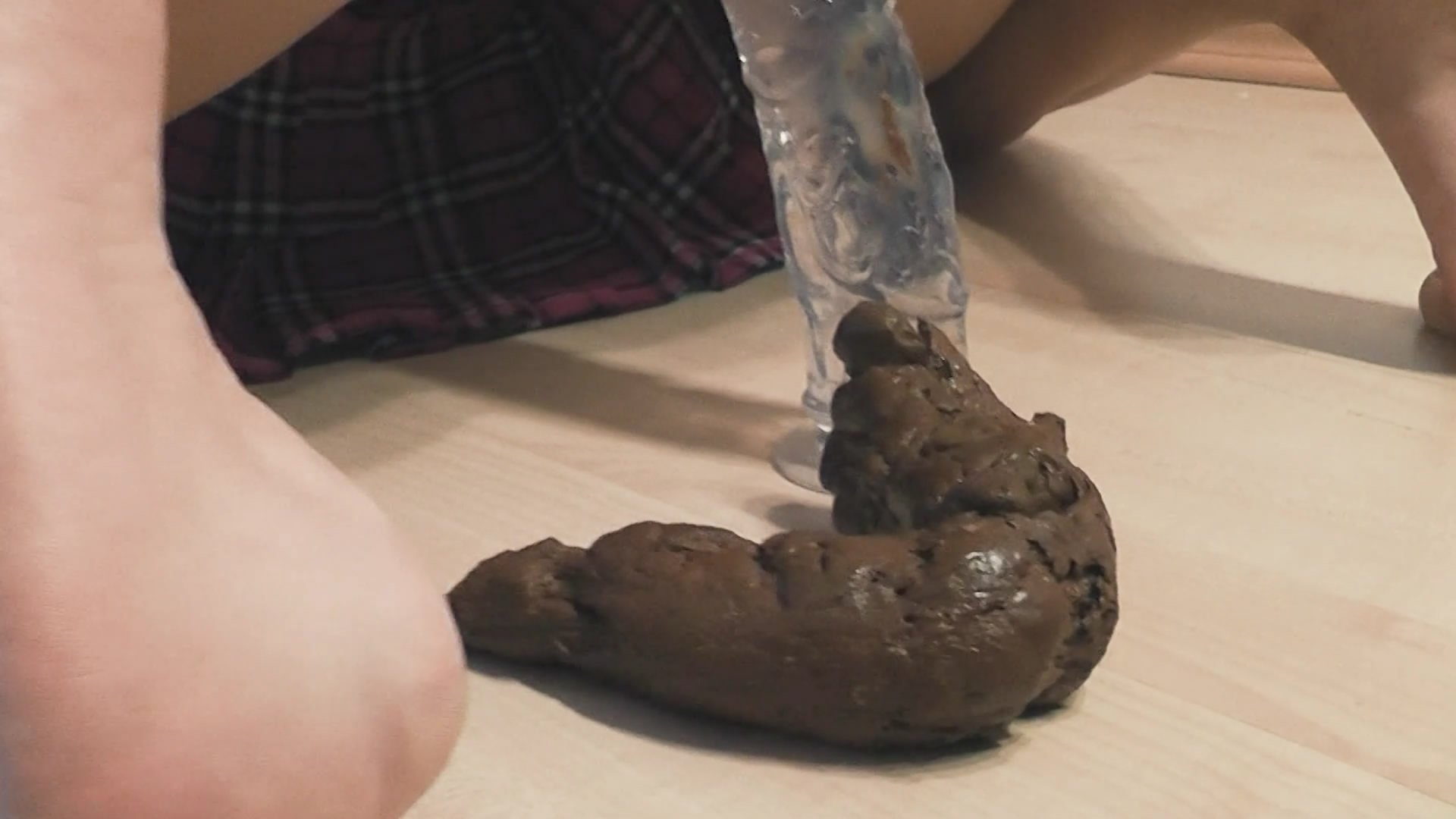 I did it again! You guys know how much I love saving up a ton of my poop and smearing it all over myself, playing in my mountain of poop and talking so dirty to you! This time I saved an entire month's worth of my shit! Everything I pooped out for the last 31 days I saved! And then I got so filthy and so nasty with my month's worth of poop! Come see all the filthy fun I got into this month! Come play with me and listen to me talk dirty to you! Watch me make myself cum over and over and over again in my pool of poop!
Smearing
I saved up an entire month's worth of shit in glass jars. I saved up so much poop! But now it's time to get filthy with this huge pile of poop! Watch me empty out all the jars as I talk dirty to you. I create a mountain of shit! Look at all this poop! I can't wait to smear it all over my big, sexy, curvy body! I start by sitting my big ass in my huge pile of poop! Oh, my shit feels so good on my skin! Look at me smearing all this poop into my body! I'm rolling around in my pool of poop and having so much fun being a nasty shit girl!
Diaper Play
I cleaned up my hands so that I can put a diaper on! I've always wanted to wear a diaper while I'm completely covered in poop! I hope I can get this diaper on while I've got so much shit on me! My diaper doesn't stay clean and cute for long! It's covered in my shit! I'm going to destroy this diaper! Watch me grab big handfuls of my poop and stuff them down my diaper! I rub my pussy and smear my shit against my horny clit! Oh it feels so good being a nasty, dirty, diaper girl! It feels so good that I'm going to cum from stuffing poop down my diaper and rubbing my horny pussy!
Play With Me
Look how happy I am in my pool of filth! I have an entire month's worth of shit in here with me! Do you want to come join me?! Think of all the fun we could have! I know you want to come play! You want to join me! We can smear each other's bodies and make each other cum so hard! We could have the most amazing sex and cum like crazy in this pool of poop! Maybe we could have a cute girl come join us too! We could stay in here forever! Pooping and smearing our shit all day! We would have so much fun! Please come join me in my pool of poop!
Live In My Shit
I want to make you live in my shit forever! You like this pool of my poop don't you? You like it so much you want to stay in it forever, don't you? I could make you live in my poop! I could tie you up, chain up down, and force you to stay in my mountain of shit forever! Every day I would come in and push out another load of shit until you were completely buried in my shit! You'd like that wouldn't you? You want to spend the rest of your life living in my shit!
Lick Me Clean
Look how filthy I am! I'm completely covered in an entire month's worth of my shit! I need you to clean me up! And I need you to do it with your mouth! You know you're dying to anyways! Get your tongue out and lick me clean! Lick and suck all this shit off of me! It would take me forever to clean up by myself! That's why I need you to lick all this poop off of me! Suck it off my toes, eat my shit off of my big boobs, suck it out of my ass crack and lick my wet pussy clean! This is what you're made for! Licking and sucking my shit covered body!
Dildo Play
I get so horny and so turned on when I play with so much of my poop! I have a whole month's worth of poop in my pool and all over my body! My pussy is dripping wet and hungry for orgasms! Good thing I have my dildo to get dirty with! I picked out a brown dildo because it's the same color as my shit! Watch me fuck my shit covered pussy with my shit dildo! My body looks so amazing covered in poop! I feel so sexy and so turned on! I need to fuck my horny pussy until I cum so hard! Watch me fuck myself while I'm covered in my shit! Oh yes! I love making myself cum! I love this dildo too! It's all wet with my cum and my shit! Perfect for smearing all over my face! Oh, I'm the happiest shit girl in the world!
Squirting
Being in this amazing pool of poop turns me on and makes me cum so hard! Sometimes I cum so hard that I squirt! I love how good it feels to squirt! Squirting orgasms are the best! Want to watch me squirt in my pool of poo? I push this toy deep inside my horny pussy and fuck myself so good! Listen! You can hear how wet my pussy is! Listen to all the juices and watch as it bursts out of my pussy! Mmm! I'm such a wet, horny girl, squirting in my pool of poop! Look at all this squirt! I flooded my pool! Watch me smear my squirt and shit all over my face! I love being a nasty shit lover!
Clean Up
I've had so much fun playing in my pool filled with a month's worth of poop! But now it's time to get cleaned up. I know a lot of you wonder how I clean up after all these fun shit smearing adventures. I answer all the questions you may have and show you some of my secret tips and tricks to cleaning up after a particularly messy shit session!
I hope you enjoy this amazing shit adventure and cum just as much as I did!
Enjoy!
Scat 766 – A Month Of My Shit – Complete Adventure!